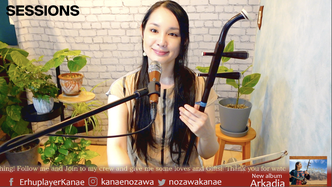 SESSIONSでは大体月に2回ライブを行なっています。
ここ二回ほど参加者がとっても少なかったので、ここでライブをするのはやめようかな・・・と考え得たりもしましたが、今日は少し増えて初めての方も多くきてくれたので、少し安心しました。
英語の練習のために始めたのですが、なかなか楽しいものです。😃
今日は二胡のマイクを替えてみたのですが、やっぱり配信でもいい音のマイクはいいので、これからこっちにしてみようと思いました😅
参加していただいた皆さん。ありがとうございました!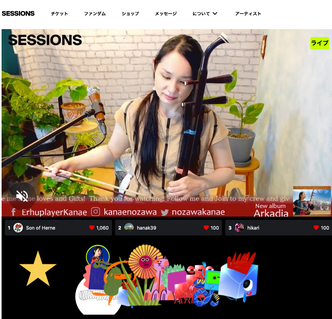 Thank you for coming today's show!
It was so much fun!
I was happy to see that more people came than last time.
By the end of the show, there were more people, but I wondered if a later time would be better.
I changed the mic for this today, it get better than before.
Why hadn't I done that before?
The next show here will be on September 8th!