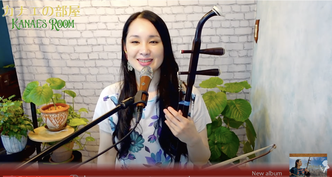 English below
月に一度のお楽しみ、カナエの部屋でした。
今日はまたいつもの一人配信。
雨の日にまったりと楽しかったです。
7/7の七夕にちなんで、星の曲や願い・祈りの曲を選んでみました。リクエストももらったりするのですが、以前Youtubeでカヴァーした曲とかだと結構忘れてしまっていて・・・すぐには弾けないんですよね
何度か弾いていると覚えているんだけれど。。
次回はゲストに桐岡麻季さんがお越しくださる予定です!
楽しみ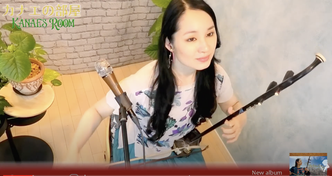 Thank you for joining my streaming live show today.
It's a gig I do once a month and I'm really looking forward to it!
It was raining today, but I had fun with everyone.
Soon there will be a star festival called Tanabata in Japan, and I played songs about stars and wishes related to it.
(Japanese people write their wishes on strips of paper ans hang them from bamboo branches, which is said to make their wishes come true.)
I get requests for songs that I've covered on Youtube before, but I've forgotten a lot of them... I can't play them right away .
The next month, My friend Maki Kirioka who is a composer and a painter will come to my show to perform.
Look forward to it!