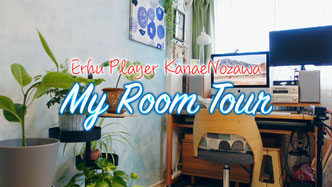 今回の動画は、少し趣向を変えまして、私の仕事部屋のRoom tourを作ってみました。
動画を撮影したり、配信ライブをしたり、曲作りも練習も、この部屋で行っています。
昨年から配信ライブを始めたので、機材周りも色々増えました。
(機材紹介はあまりしていないですが)
お暇なときにご覧ください
I made a video of my room tour!
I always doing everything for creative thing, shooting the video, live streaming, making music and practicing... in this room.
Since I started live streaming last year, I've added a lot of equipment.
(I haven't really introduced my equipment yet.
Please take a look when you have time
.