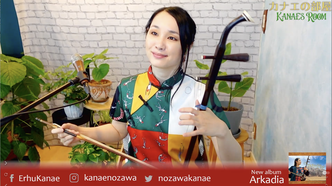 今日はカナエの部屋17回目でした。
秋の気配を感じる9月のはじめ。そんなイメージで選んだ曲を演奏してみました。
チャットで皆さんとお喋りしながらのライブはとても楽しく、いつも元気をもらっています。
今日は前に買ってまだ着る機会がなかったカラフルなチャイナワンピースを着てみましたが、画面越しだとやはり華やかなのはいいな、なんて思いました。
皆さんからもカラフルでいいですね、との声をいただきました〜!
次回は10/3(日)15:00〜の予定です。♪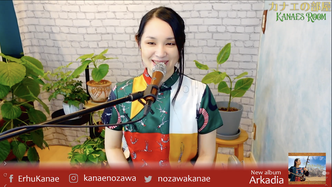 Thank you for watching my live streaming "Kanae's Room".
I chose some tunes feel like Autumn.
The live show talking with audience on the chat is so interesting, It always give me the power!
Today I wore a colorful Chinese dress that I bought before but haven't had a chance to wear yet, and I thought it would be nice to look gorgeous through the screen.
Everyone told me that was very colorful and nice.
The next session will be held on Sunday, October 3, from 3:00 p.m.(JST) ♪