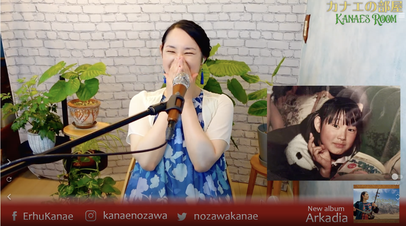 カナエの部屋18回目、ご視聴いただきありがとうございました!
緊急事態も明けて、天気も良かったのでお出かけされた方も多かったかと思いますが、リアルタイムでお付き合いいただいた皆さま、ありがとうございました。
今日は11/25に開催決定しましたコンサートのお知らせと、以前の配信で少し話していた子供の頃のラジオ番組風録音を少しだけお聞きいただきました😂
飴か何か食べながら喋っていたようで、聞き苦しいところもありましたが、子供だったのでご容赦ください!(人に聞かせる予定のないものでしたので。。)
以前担当していたラジオ番組などでも、この子供の頃のラジオエピソードはしていたと思うので、本当にしてたんだってことが実証できて良かったです😂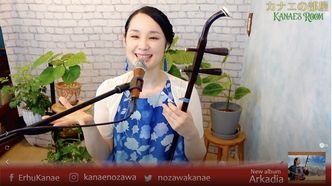 Thank you for watching today's live streaming of Kanae's Room!
It was a beautiful day today, so I'm sure many of you went out, but thank you to everyone who joined us for the live broadcast.
Today I announced the concert that will be held on November 25, and also introduced a little bit of the radio show-style recording from my childhood that I talked about a little bit in a past stream 😂.
I'm so embarrassed, but it was fun.
I think I was talking while eating candy or something, so it was hard to hear some parts, but I was just a kid, so please forgive me!
I think I've talked about this childhood episode on a radio show I used to do, so I'm happy to prove that I really did it 😂.