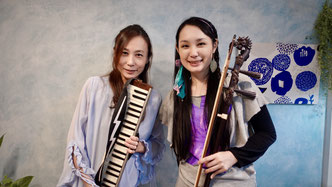 今日はカナエの部屋19回目!
久しぶりにマッキーが遊びに来てくれました。
3月以来だったので、このセッティングになってから初めてでしたね。
カメラも増えててびっくりしてました
季節ソングの「紅葉」から始まり、今回は、今度のコンサートでは残念ながら時間の関係で選曲から漏れたけど弾きたかったな〜という曲などを中心に選んでみました。
中胡の「水月」もとても好評でした!そういえば中胡の曲それ以来作ってなかったので、また何か作りたいなと思いました。
しみる音色ですよね〜〜!
マッキーのトークは相変わらずでしたが、それも含めて視聴者の皆さんと一緒に楽しめました
ご覧いただきました皆さま、ありがとうございました!
次回は、日曜日にコンサートがあるため12/4(土)の15時からの配信となります。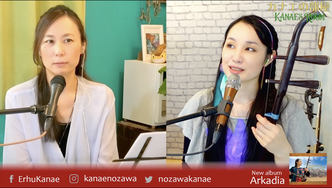 Today was the 19th Youtube-live, Kanae's Room!
It had been a very long time since Mackie had appeared there, since March.
She was also surprised to see more cameras 😆.
First, we played a traditional Japanese song, "Momiji" (Autumn Leaves). and this time, I chose a tunes that I wanted to play at the upcoming concert, but didn't have time to do so.
The zhonghu tune "Suigetsu" was also very well received! I hadn't written a song for zhoughu since then, so I thought I'd like to write something for it again.
Thank you to everyone who watched it!
The next Kanae's room will be on Saturday, December 4th at 3pm(JST). 🗒