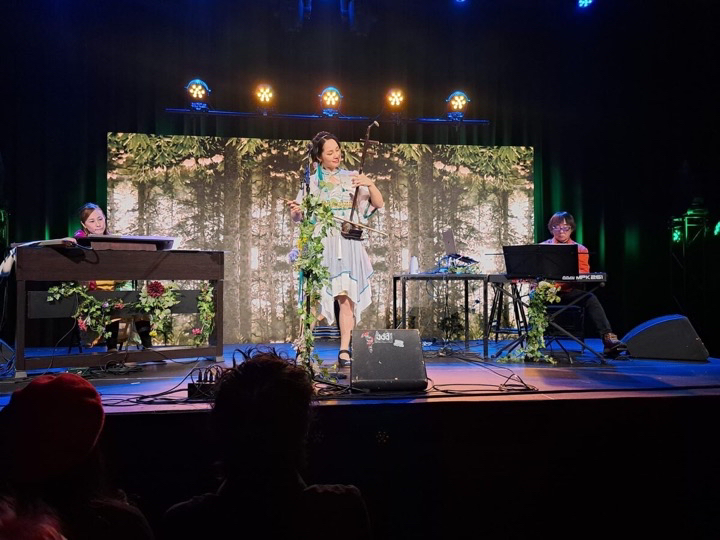 昨日はヘルシンキでのコンサートでした。
4年ぶりにできて本当に嬉しかったです。
たくさんのお客さんがきてくれました。
4年前のDesuconであった友人なども来てくれて久しぶりに会えました。
ビジュアルを担当してくれたMonikaさんとはずっとメールで話していましたが、ついに実際に会うことができました。
とても丁寧に、素敵な映像でコンサートを盛り上げてくれました!
Yesterday was my concert in Helsinki.
I was really happy to be able to do it after 4 years.
Many people came to the concert.
Some of my friends from Desucon 4 years ago came to the concert and we met after a long time.
I had been talking with Monika, who did the visuals, via e-mail for a long time, but finally we were able to meet in person.
She was very attentive and made the concert a great success with her wonderful visuals!